Many small businesses have placed their services online to stand out and compete in the digital age. As a result, there is a greater need for web designers who can construct websites that stand out and turn visitors into consumers. These professionals are in great demand, and you might become one with proper training. So, is it possible to learn web design at home?
Yes, the answer is yes! Several online courses can teach you all you need to know about this fantastic career opportunity. Here are some reasons why studying how to become a web designer from home is such a good idea if this is something you want to pursue in the long run.
What Does a Web Designer Do?
A web designer is responsible for creating and maintaining a website for their clients. This includes everything from the design of the site to the inclusion of the correct links and content. Web designers work closely with their clients to understand their needs and expectations before they begin designing the website.
A clear idea of what a web designer does is essential so you can decide if this is something you'd like to do long-term. Web designers come from a variety of backgrounds. Many began their careers as graphic designers and then shifted their focus to online content and marketing. Others work as software engineers who create code for websites. Some individuals have a background in marketing and public relations.
No matter which field you come from, a website design course can give you the skills you need to succeed in this field.
Why Is Web Design Such a Great Career?
When you consider that the typical individual spends about two hours every day online, it's evident that pursuing a career in web design is a smart choice. You'll find yourself in high demand, and the salary is usually quite good compared to other careers in the creative field.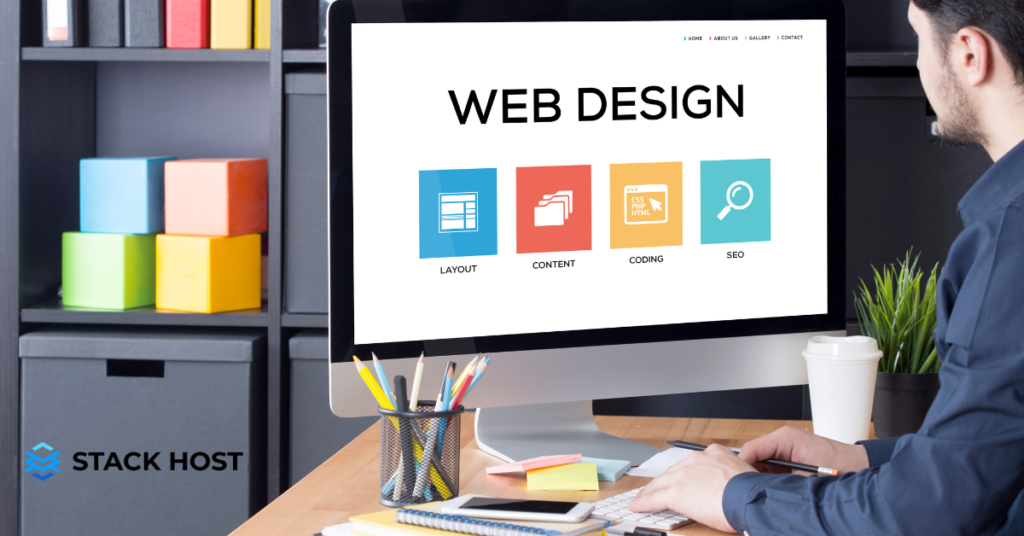 There are several advantages to a career in web design.
You'll work in an exciting and creative field, and you'll be able to work remotely and set your hours.
Additionally, you'll have the chance to work with clients from all over the world.
This can be a great way to travel while you earn a living.
There are several reasons why web design is an excellent career path. You must consider if this is something you can study at home and then work as a web designer afterward.
What Tools Do I Need To Learn Web Design?
There are several different software applications you may come across as you begin to learn about website design. These programs can help you create websites, manage content, and host your online portfolio.
WordPress is an excellent choice for designers looking to create a portfolio site. It's easy to use, and you can create a site to showcase your work with very little experience.
Elementor is a visual editor that allows users to create stunning WordPress sites without writing a single line of code.
Stack Host is another excellent option for beginners. It's highly customizable, has many features, and offers a website coach you can call anytime to teach and guide you through creating a professional-looking site.
Is it hard to learn web design?
While you can expect a learning curve when you first begin to explore the world of website design, it's important to note that the transition from beginner to expert is usually much shorter than in many other creative fields.
You don't need to have any design skills or experience to get started with web design. You can learn everything you need to know online with a few courses. If you have an artistic side, there's also the chance that your creativity and natural design skills will shine through at the beginning of your career.
How long does it take to learn web design by myself?
It all depends on the course you select and your learning style and pace. Many online courses are designed for beginners and offer a one-stop-shop for the information you need to succeed.
You may learn how to develop sites using the Elementor no-code page builder in as little as two hours by utilizing their training videos that can be obtained on Youtube. This is although the area of web design is one in which you will never stop learning new things. The course will consist of a playlist titled "Getting Started with Elementor" and "Getting Started with WordPress."
These courses are self-paced and may be finished in as little as a few weeks if you put in the effort and follow along with the lessons. If you're looking for a short-term option that you can complete in a few months and then get to work building a portfolio of sites and making money in the field, these courses are a great choice.
If you're looking to make this a long-term career, investing in a course that offers lifetime access and ongoing support is best.
Can you learn web design on your own?
If you have a background in design and programming, you may be able to self-teach yourself the skills you need to succeed in web design. However, it's important to remember that you will need to put in the time and effort to learn the skills you're missing. This may mean you must invest in additional courses and programs to fill those gaps. If you're creative, you may be able to excel in this field without any prior knowledge and learn web design in just a few days.
If you want to get started, please arrange a session with a Website Coach at Stack Host. Throughout this conversation, we will personally guide you through using WordPress and Elementor.