If you are launching a new website and want to make it accessible to your customers, you need to have a host for your website.
Do you know what a website host is?
It's a third party that helps in the management of your website. You can think of hosting as renting a tiny home from them where your website will live. Anyone running or planning on launching their own business should have an online presence. Websites not just help potential customers find information about your business but also allow them to connect with you directly.
You need a host for your website if you want people from different parts of the world to learn about your business online. This is why Stack Host was founded, to help small business owners manage and update their websites.
Why You Should Hire a Website Host
You might not have the time to look after your company's website in addition to everything else as a small business owner. Websites should feature fresh content regularly. However, maintaining an up-to-date and fresh-looking website might be challenging if you're not technologically savvy. Professionals like Stack Host can assist you with website management, so you don't have to worry about it. You will no longer have to worry about logging in and maintaining your website with Stack Host Full-Service Support.
What Is Full-Service Website Support At Stack Host?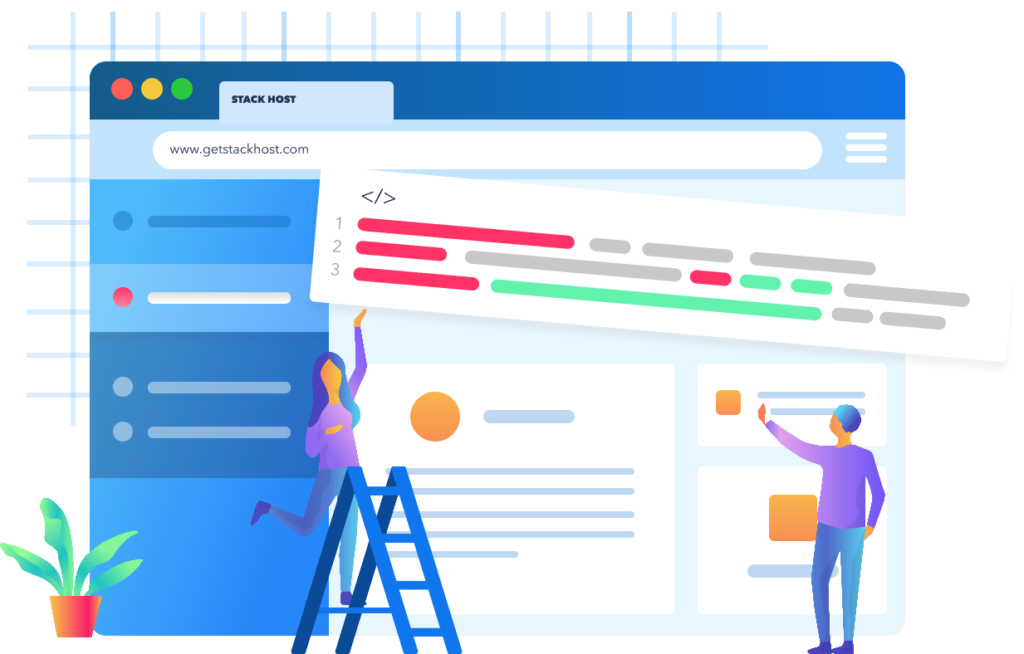 Do you need some help? Our Full-Service support plan provides comprehensive website maintenance, onsite SEO checkups, and done-for-you website edits from our Full-Service support catalog. With our Full-Service support add-on, you can get real human support, instruction, and extra SEO help without exceeding your budget. Website experts are standing by to assist you with getting your website up and running. If you don't wish to create your website, select Full-Service Support to receive monthly website expert access, one-on-one coaching, and ready-to-go updates.
Every Stack Host plan includes access to pre-designed WordPress website templates in your website dashboard or to the built-in drag-and-drop designer to create your own. After you've launched your site, you may request website help, take advantage of video instruction, and even get website launch help. Stack Host's services are here to assist you in each phase of creating a website.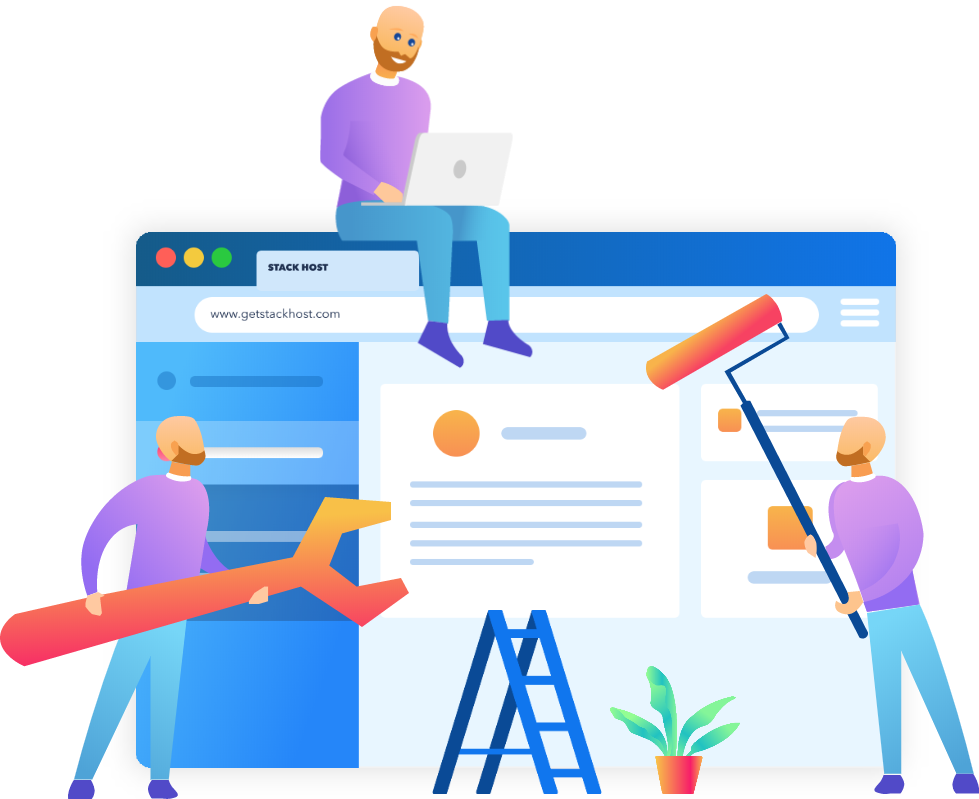 Stack Host's website support expert updates WordPress core code, plugins, and themes on your website every month. We also check your website's health, check backups, and ensure your website runs smoothly every month.
You can make up to two 'done-for-you' requests monthly from the support catalog. Each month, you can create new web pages based on an existing theme web page. To accomplish this, you must first contact the support team, who will ask you for the content and media required for those pages.
As a Full-Service Support member, you can have one screen share a month with a website expert, who will provide website training and guidance.
Update or Add, Content, Media, Page, Post.
Creating and updating websites has never been simpler. Plan your page, double-check your media, content, and page goals, and send them to the Stack Host support team for approval. It might take up to 24 hours for simple page updates, and new pages might take up to 48 hours.
Before you submit a request
Please check this quick list to ensure you send the highest quality content and media for your website. If you are having trouble moving forward, please consult a website expert. We are here to assist you.
☑ Write and proofread your content before submitting it.
☑ Edit, crop, and reduce the size of your photos.
☑ Upload videos to a video site with embedding options. (Examples: Youtube, Vimeo, Instagram)
❎ Do not send screenshots of text or photos
❎ Do not send someone else's © photos or content you did not produce unless you have permission.
❎ We cannot edit or produce content
❎ We can not provide graphic design or edit photos for you.
The Full-Service support team is here to assist you with any WordPress issues you might encounter. We can either provide you with a solution or suggest one in cases where 100% of requests are answered.
Please take note that we do not repair broken code or implement custom code fixes added by 3rd party developers in most cases when dealing with WordPress plugin errors. In many cases, the best course of action is to contact the developer behind the plugin or theme for support.
Please first reach out to the 3rd party through whom you purchased the theme or plugin if it is not working.
What Are The Alternatives to Hiring a Website Host?
Keeping your website fresh with new images and content is vital for managing a company website. Frequently updating your site may be time-consuming and difficult. If you don't have the time or resources to maintain your site, you may want to seek outside assistance.
Many little businesses can't afford to pay for this service, but it doesn't mean you can't have a good website! There are many cost-effective alternatives to hiring a web manager to keep your website fresh and exciting. Stack Host's Starter Plan is the best choice for you! Here's what you need to know about choosing Start Plan.
One WordPress site on the Google Cloud
To save the cost of purchasing and maintaining your servers, Stack Host puts one WordPress site on one of Google's servers. This means you don't need to worry about the complexity of maintaining servers.
Fully-designed themes
Stack Host has many professionally-designed themes that you can use to build a new site. You can select from a number of different categories, from business to travel. Each theme is fully customizable, so you can ensure that it reflects your company's brand and image. All themes come with many different content modules so that you can add text, images, and video widgets to your pages. When you're ready to publish your website, you can select your domain name, or you can keep the domain name that Stack Host gives you.
Built-in SEO settings
When you build your website with Stack Host, you can select many different SEO settings to optimize your content for a wide range of search engines. There are a few other options that you can choose from, including your company's name, address, and phone number. You can also select the type of content you want to appear on your sites, such as your latest blog posts, services, and products you sell. Finally, there are several different meta tags that you can add to your pages to increase your click-through rate.
No-code page building
If you want to add new pages to your site, including your blog and other important pages, you don't need to worry about writing code. All you have to do is select the "New Page" option and add the title of your new page. Then, you can choose the content module and add the text you want to appear on that page. Once you've finished creating your page, you can select the "save" option. Your new page will appear on the left-hand side of your website, and you can drag it over to the right-hand side and make it a permanent part of your website.
Easy 30-day money-back guarantee
You can end your contract anytime if you don't like how your website looks or find it too difficult to manage. All you have to do is send an email to Stack Host, and you don't have to pay anything.
Can I Talk To Someone About My Website?
You can send us a message anytime to receive prompt and high-quality support via our in-app chat. We offer unlimited website support with all of our plans, so you can always be sure that you'll have access to expert advice.
Our team of experts can assist you with any questions you have about your website, such as how to install a particular WordPress plugin, how to integrate with third-party software, or how to setup a specific feature.
Benefits you can get with talking to Stack Host's Website Expert.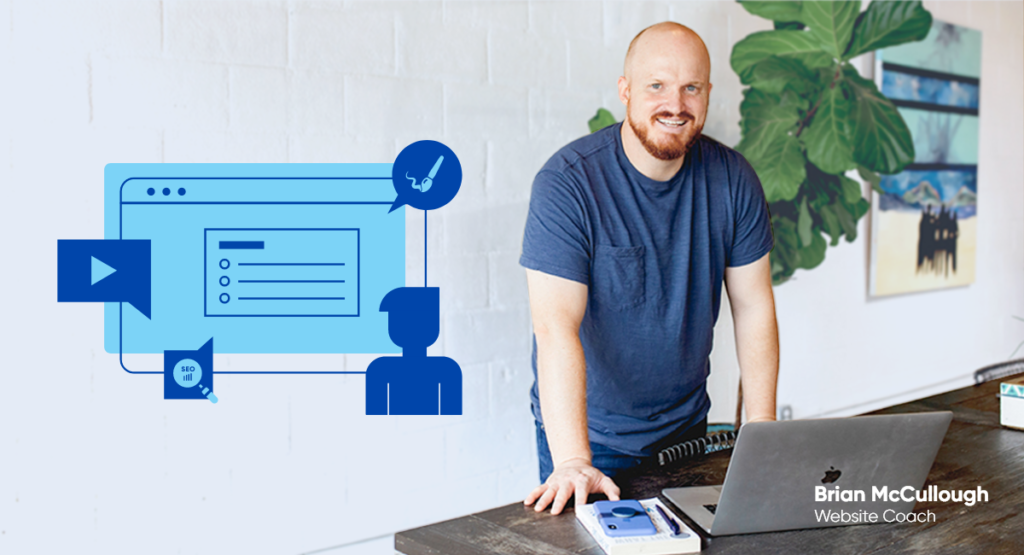 With the website expert, you can be sure that your site is optimized for search, has regular software updates, and is protected with a content management system. Website expert allows you to remotely monitor your website's performance and health to identify any issues before they impact your business.
You will be well informed on how Stack Host will improve your web presence.
The first thing you will get from a Stack Host website expert is an assessment of your site and information on how Stack Host can improve your web presence. Important factors affect your site's performance, including load time, content, and design. The website expert will analyze your site and provide information on improving each element for a better web presence.
You will be guided in preparing your brand, content, and media for a new website.
A website expert will also guide you in preparing your brand, content, and media for a new website. First, it will help you create a brand consistent with your business. It also provides information on how to create a memorable, easy-to-understand, and trustworthy brand.
Creating a brand is important because it represents you and your business. With this, your customers will know what you do and how you do it. A website expert also provides information on how to identify the best and most effective logo for your brand. Next, the website expert will help you create your site's content. They will provide information on what to put on your website and where to place it for the most effective results. They will also provide information on the different types of content that you can use to engage and retain your visitors.
You will be assisted in finding a web design you like.
The website expert will then help you find a web design you like. This is important since you must choose a design that represents your business and brand well. A website expert provides information on selecting an attractive, engaging, memorable design. This way, your visitors can connect with your website and brand better.
You will be stress-free and more confident in starting a business online.
Lastly, the website expert will help you be stress-free and more confident in starting a business online. It will provide information on the different types of hosting services there are and which one will work best for your site. It will also provide information on the website builders you can use to create your site. The website expert will help you by giving you all the information you need to develop and maintain a successful website. If you'd like to learn more about how to create a website, sign up for our full-service support add-on today. This program will guide you every step of the way as you build your website and get it online.