If you've ever used a search engine to look up local businesses, you've probably noticed that some company pages have user reviews and others don't. The ones with user reviews almost always rank higher than the ones without them. But why? How exactly do user reviews impact your Google search rankings? And what can you do about it if your business isn't listed anywhere with user reviews?
In this article, we'll answer your burning questions about how customer reviews impact your Google search ranking. Keep reading to learn more!
What's a Google Review?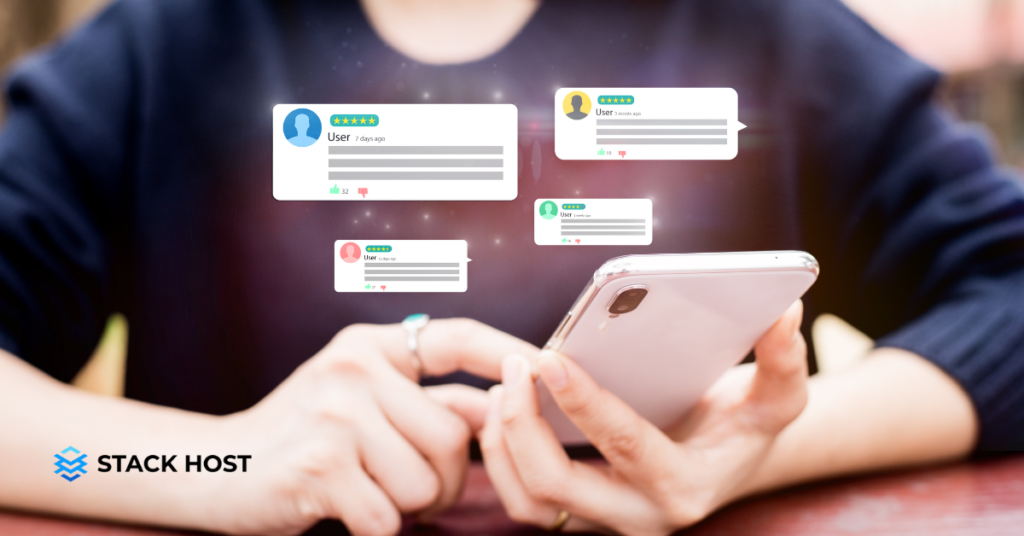 A Google review is a user-submitted rating and review of a business, product, or service listed on Google. It's a way for customers to rate and review your business right on your Google listing. The ratings and reviews are published on the SERPs, next to your business's listing. Google reviews are a great way to showcase the quality of your products and services and encourage more purchases. They also have a significant impact on your search engine rankings. Google's goal is to provide users with helpful and valuable information. They do this by showing the best, most relevant results first. Reviews are a massive part of that. Reviews are one of Google's core ranking factors, which means they are critical to your SEO strategy. Local rankings with reviews have a 35% higher click-through rate than those without. This means that customers are more likely to click on your result if you have reviews than if you don't.
Why Are Customer Reviews Important for SEO?
Most review sites allow you to leave positive reviews for businesses that you've had a good experience with. But the real value is that you can leave negative reviews, too. When you leave reviews for other businesses, you're giving Google a ton of information about your experience. This information helps Google figure out your preferences for local businesses, which results in better search engine rankings for those businesses. Google uses these reviews to determine a few factors about your preferences and intent. Google looks at things like the words you use in your reviews, the ratings you give to businesses, and how often you leave reviews. Google takes all this information to decide which businesses to show on their search engine results page (SERPs).
The Importance of Keywords in Customer Reviews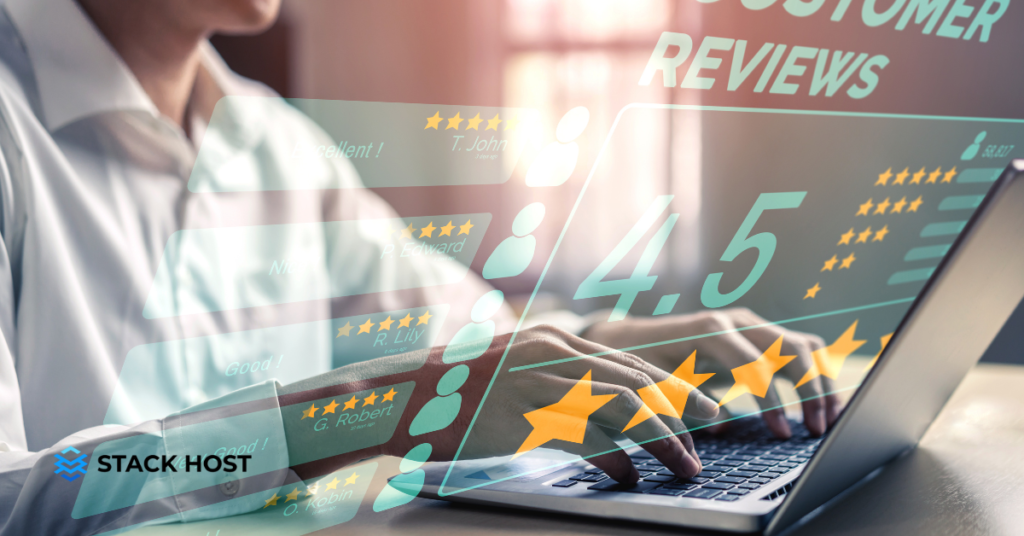 If you've ever read an online customer review, you've probably noticed that they usually include keywords. Customer reviews are great for finding keywords in your website copy and product descriptions. The keywords your customers use may not always be the ones you want to rank for, so it's important to strike a balance. When writing your reviews, make sure to use the keywords that you'd like to rank for. Some businesses focus on positive reviews with positive keywords rather than negative ones and concentrate on problems and complaints. The best way to get the most out of your reviews is to use review management software. Review management software allows you to collect customer reviews, moderate the reviews, and respond to reviews. This helps you get more reviews and makes it easy to use to improve your SEO.
How to Boost Your Ratings with Reviews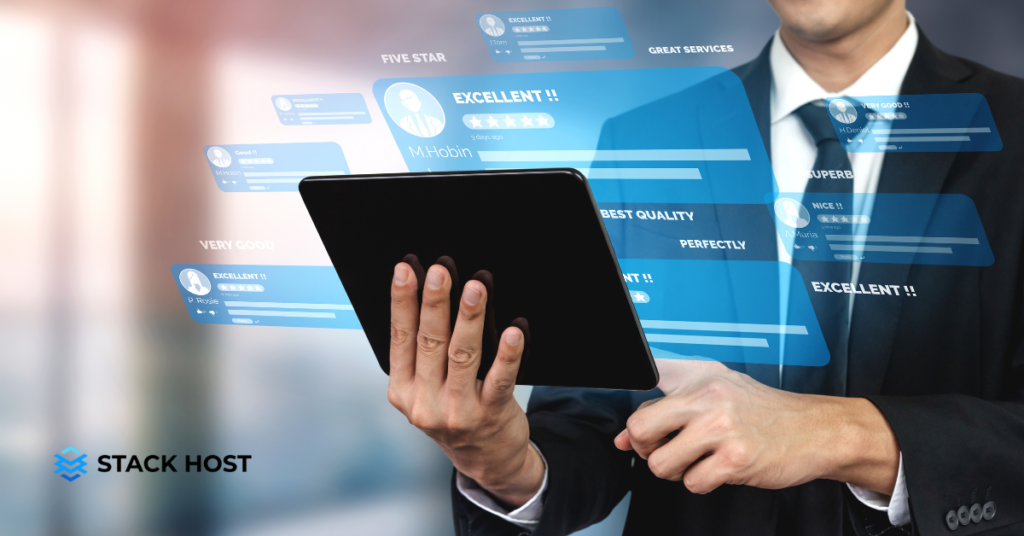 Once you've collected enough positive customer reviews, you're ready to start boosting your ratings with those reviews. You first want to make sure your customers can see the reviews on your business listing. Google allows you to feature a certain number of reviews on your business listing, and you can choose which reviews are shown. You can also use your business's Google My Business account to make the reviews appear on your website. You can display the reviews on Facebook or other social media channels. Still, you can't include them in your search results unless you have a Google My Business account.
What types of businesses benefit the most from user reviews?
All businesses benefit from user reviews, but some have a higher chance of ranking well with reviews than others. If your business is local, you've probably noticed that many competitors don't have user reviews. This happens when Google de-indexes your business. When your business is de-indexed, it's no longer listed on Google's search results. This means you're missing out on many customers who don't know who you are! If you want your business to appear on Google, you need to collect positive reviews from real customers. Once you have a few positive reviews on Google, you can submit a request to have your business re-indexed.
How to get more Google Customer Reviews?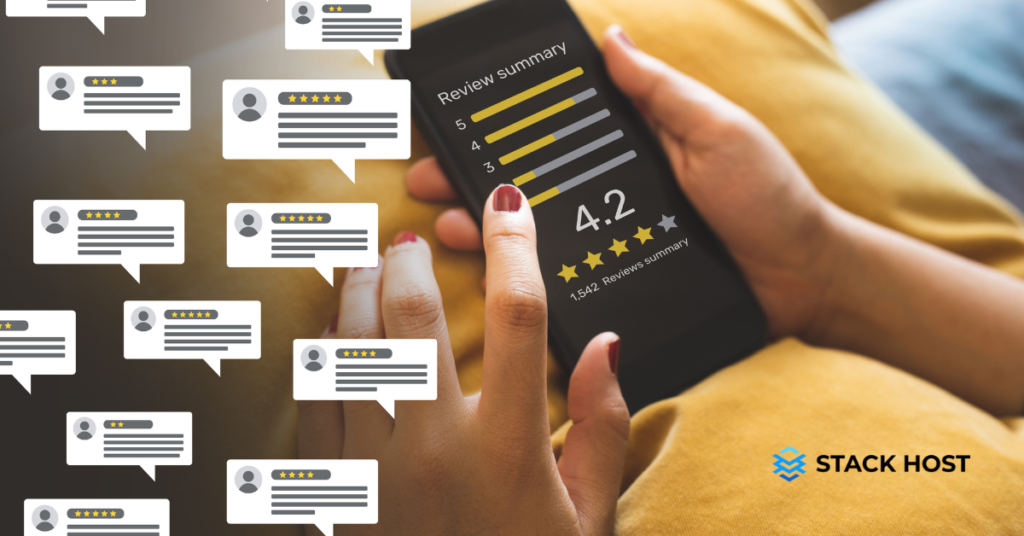 You've probably heard that customer reviews are essential for growth, but you may be wondering how to get them. There are a few ways that you can encourage your customers to leave reviews for your business:
Ask for customer reviews
The key when asking for reviews is, to be honest. Let's say your business is a restaurant. You can send a text message to customers who have ordered online, thanking them for their business and asking if they would be able to leave a review. If you're calling, make sure it's to a landline. If you're emailing, make sure the customer is expecting the message. You want them to be open to the idea of leaving a review, not feel pressured or put off by the request.
Ads are a great way to promote your business and reach new customers. They can also encourage existing customers to leave reviews. Let's say your business is a plumber, and you have a strong online presence with plenty of happy customers. You can choose to run an ad campaign, encouraging customers to leave a review.
Send an email follow-up after a service
If a customer has recently used your business, an email follow-up can be a great way to ask for a review. Let's say you are a landscaper and a customer just hired you. You can send them a short email thanking them for their business and asking if they would be able to leave a review. You can also add a link to your Google My Business page so they can leave the review right from their email. If you want to go further, you can include a short survey in the email to learn a little more about the customer and what they liked about your services.
Add a Review button to your app
If you have a mobile app, adding a Review button to the navigation bar can be a great way to get customers to leave reviews. Let's say you are a car service that has an app. After a customer uses your services, you can prompt them to leave a review with a Review button.
Offer a discount for leaving a review
Offering a discount for leaving a review is a great way to get customers to leave reviews, but it can also be seen as spammy, and you may be at risk of having your Google My Business account suspended. Let's say you are a realtor and are having trouble getting reviews. You can offer customers a discount for leaving a review, but make sure it's something reasonable, like $50 off their next service.
Send out a survey to your customers
Surveys are a great way to get your customers to leave reviews. You can send out a survey via email or include it with your regular bills or invoices. You can also send out a survey via text message if most of your customers are using that method of communication with you.
Offer incentives
Customers might be reluctant to leave reviews if they feel it makes them look pushy. To encourage them, offer them a small incentive. It doesn't have to be a big reward like a free car or a trip to Hawaii. Even a coupon or a freebie would do the trick!
Be friendly and polite
You don't want to sound pushy when asking your customers to leave reviews. Be polite, friendly, and sincere when asking them to leave reviews for your business.