In this help article, we will show you how to find your WordPress login URL.
Steps
Visit your website homepage
Add "/wp-admin" to the end of your website's URL. Here is an example: "www.example.com/wp-admin/"
Login
Notes: If you are having trouble locating your WordPress login detail, try resetting your password.
Still, having issues? Please do not hesitate to reach out to Stack Host support. It's what we are here for.
www.example.com/wp-admin/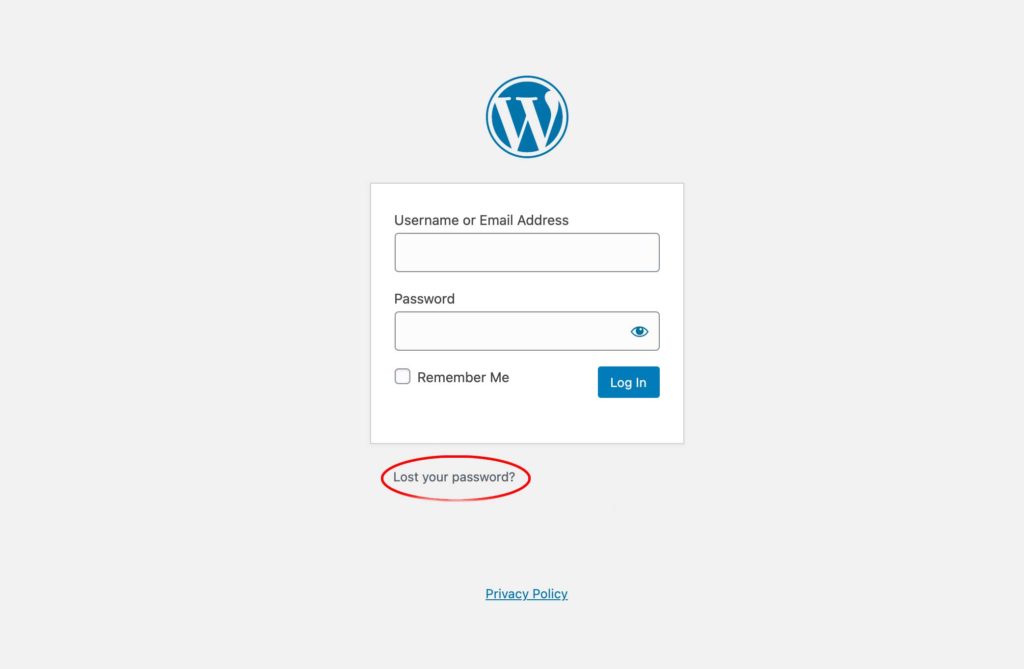 Remember Your Login URL
The easiest way to ensure you never lose it again is to simply bookmark it in your browser.
To bookmark your login URL:
Chrome – Go to Bookmarks > Bookmark This Page
Safari – Go to Books > Add Bookmark
Firefox – Go to Bookmarks > Bookmark This Page
Once bookmarked, you will have a quick and easy direct link to login to your site without having to remember your login address.
How Do I Change My WordPress Password?
Your WordPress login is a different login than your Stack Host password and your SFTP password. If you cannot remember your Username or Password, please see our help article, "I cannot log in to my Stack Host account." If you are on the WordPress login page for your website please select the Lost my Password Link button.
If you are already logged into your WordPress you can update your password by mousing over your profile image located at the top right-hand side of your screen and selecting the Edit Profile link. Here you can edit your WordPress profile.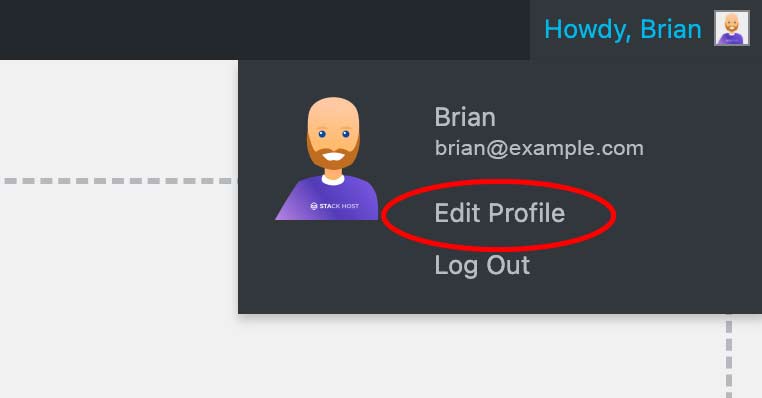 Why WordPress? What Is This Login For?
WordPress is a content management system used by over 25% of websites today. Your WordPress website dashboard is the place to manage content, media, and design on your website pages. WordPress provides a workspace that is friendly for website beginners with no experience as well as experienced developers that want to edit code, connect 3rd party applications, or customize functionality. Managing your website on WordPress is easy and effortless, which is why we so highly recommend it.
Contact Stack Host support today to setup a WordPress tour.