Owners of small businesses have a lot on their plates, mainly when they first launch their companies. To advertise the business, they need a high-quality marketing team and tools willing to put in the time and effort. Having the best marketing tools is the best way to do this.
Marketing tools exist in many forms, including keyword research, brand monitoring, automated email marketing campaigns, social media campaigns, and more in this era of technology. If you own a small business, you need to know about these five all-time best marketing tools.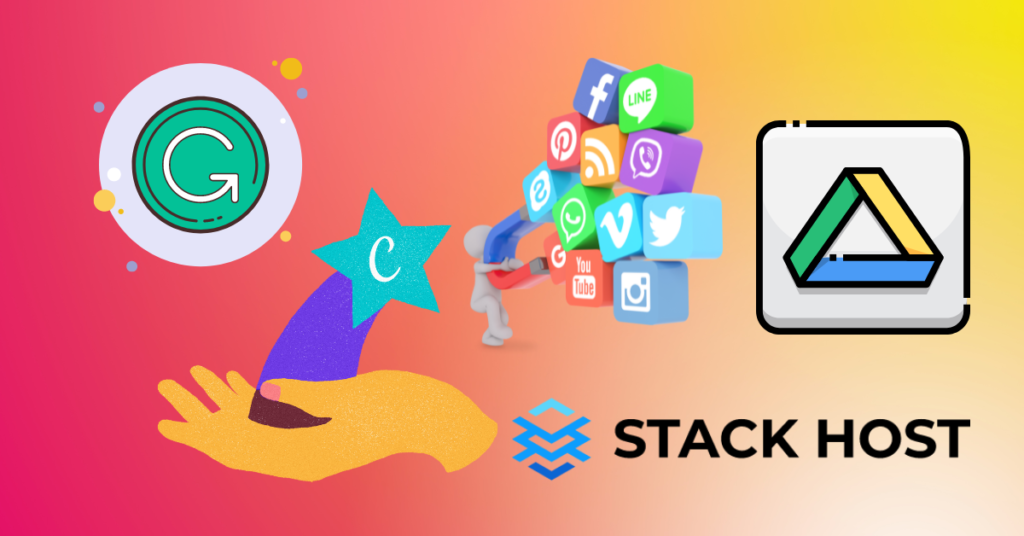 1. Grammarly
Grammarly Business is excellent for small businesses, marketing teams, digital publishers, and anybody who collaborates through written communication. Thus, it is not limited to authors and bloggers. If you own a small business, your team may utilize Grammarly Business to work on projects such as gated content, an ebook, or a manual. You may also use it to change the sales copy on your website or to proofread emails before sending them to customers.
Grammarly Business is perfect for business owners whose teams are working across different regions or countries. It is also excellent for detecting instances of plagiarism in the work of other authors. It will detect occurrences of identical web content.
Consider it a second line of defense that will assist you in screening writers and preventing lawsuits.
You may even use this as a company owner to reverse-engineer plagiarism in your work.
Consider your most-read piece of content.
Paste the text into a plagiarism detector
Permit Grammarly to scan the Internet and see whether this material is being used elsewhere without your consent.
Then, you may submit a DMCA removal request.
2. Canva
Creating content that engages your intended audience is often the most challenging aspect of a successful content marketing strategy.
Canva is a platform with enough user-friendly features and functionality that anyone can produce a range of shareable, entertaining content. Canva provides a vast number of content formats. You'll discover practically anything you need, from pre-sized social media pictures and header templates to marketing materials, papers, presentations, invites, and advertisements. If not, you can always create a custom project.
Even better, Canva's collection of content categories is continually expanding. For instance, they have lately added eBook and Resume templates. Canva allows you to produce this content fast and effortlessly, regardless of your graphic design expertise.
Whether you utilize your Canva-created designs online or offline, you'll be able to generate a wide range of exciting material that will attract your targeted prospects; isn't that the goal of marketing?
3. Google Drive
With Google Drive, the company's cloud-based office suite, project teams no longer have to deal with the difficulty of storing documents in a way that allows them to collaborate efficiently. The word processor in Drive is called Google Docs. It also has a spreadsheet software called Google Sheets, a presentation tool called Google Slides, and a form builder (Google Forms).
The fact that Google Drive makes it simple for team members to work together is the feature that stands out the most. It is no longer necessary for you to worry about saving the document and closing it before another employee in your office may work on it since Drive makes it possible for your whole team to work on the document simultaneously.
4. Social Media
Social media is a cost-effective way to syndicate content and promote your brand. Using social media to engage with customers can boost your brand's awareness.
Imagine investing 6 hours a week to boost your business's visibility, traffic, and revenue at little to no expense. Indeed! 90% of marketers said social media increased their company's visibility, but that's only one benefit. Social networks are becoming a significant element of any marketing plan. Those who don't use them are losing out on big marketing opportunities. Social media marketing is critical to marketing success, and many marketers grasp the platform's growing potential.
5. Stack Host
Stack Host provides small businesses with a reliable website coach who will walk you through the challenging environment of website hosting, website design, search engine optimization, and local search marketing.
Web design for small businesses has never been more accessible than today, thanks to Stack Host's pre-built sites, managed WordPress hosting, and website coaching from their team of website professionals. Stack Host's websites come pre-loaded with features such as search engine optimization (SEO), construction of page building without using code, and SSL encryption.
You may start producing leads from your business website for an affordable price. Now is the perfect moment to sign up for Stack Host!