WordPress is the world's leading CMS (content management system) and blog software platform, powering nearly 30% of all websites. WordPress has over 420 million users across the web, mobile, and desktop applications. With so many people using it, it's no wonder that WordPress has become the most popular CMS on the internet. Whether you're looking to launch your first blog or build a fully-fledged website, there are several reasons why WordPress should be your first choice when considering which CMS to use. If you want to know more about this super useful software or want to start using it, keep reading!
In this article, we will get you up to speed on everything you need to know about WordPress as a CMS and share some advice on how best to get started with it if you haven't already.
What is WordPress?
WordPress is a full-featured content management system (CMS) that allows you to create and manage a website. It is one of the most popular blogging platforms in the world (with around 30 percent of all websites being powered by WordPress). It also provides many website-building tools that make it simple to develop a fully functional and aesthetically appealing website.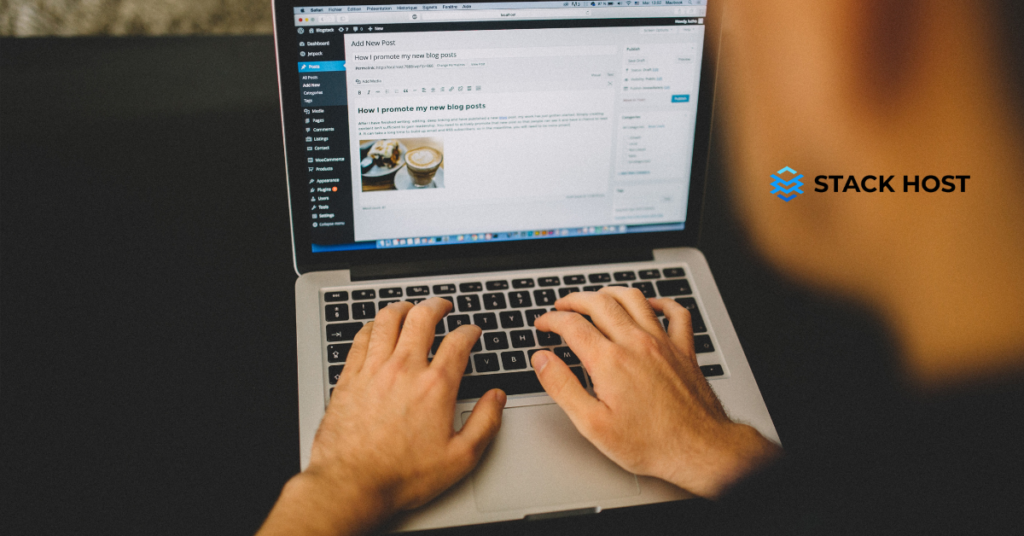 You may also sell your products online using WordPress, and an eCommerce add-on is known as a WordPress plugin. You can use a free WordPress.com account to create blogs and websites or download the WordPress application files to self-host it by visiting WordPress.org to get more control over your site and have the option to sell products or start an online store. The self-hosted version requires a web hosting plan like the ones found at Stack Host.
Is WordPress suitable for a beginner?
Yes, WordPress is a beginner-friendly CMS used by many new bloggers and website owners. It also has a very intuitive user interface, making it easy to use from the get-go. Most WordPress tutorials and guidelines are developed with new WordPress bloggers and website owners in mind, making it an excellent option if you're new to website building or blogging.
There are plenty of WordPress themes to choose from and an abundance of resources to help you create a beautiful, functional website. Once you're ready to start getting more advanced with your site, you'll also be able to take advantage of WordPress's versatility and extend its functionality to create almost anything you can imagine.
At Stack Host, we only host, manage, and design WordPress websites which means you get true website experts on your side. When you signup, you also get access to dozens of WordPress 101 tutorials and a personalized onboarding session with a Website Coach.
How To Install WordPress
At Stack Host, you can use our automated one-click WordPress launching platform to launch a WordPress website in minutes, complete with fully designed pages.
You can install WordPress by downloading the software, using an FTP or SFTP client to upload the files to your web host, or using the installation wizard in your hosting control panel.
Whichever way you decide to install WordPress, there are a few things you need to keep in mind.
Choose the best WordPress hosting for your site.
The hosting provider you choose is essential because it will dictate the speed at which your site loads and how stable it is. If you want to select a hosting provider specializing in WordPress with a good reputation, sign up for Stack Host now.
Create a strong, unique WordPress password.
Your WordPress account will have full access to your website, and your WordPress installation will have full access to your hosting account. Make sure you create a strong password to prevent hackers from getting into your account.
Install the right WordPress version.
You could run into issues if you install an older or newer version of WordPress than your blog or website requires. Make sure that you install the correct version of WordPress for your site.
Benefits of Using WordPress for Your Blog or Website
There are many benefits to using WordPress to power your blog or website. To make things simpler for you, sign up for Stack Host's WordPress hosting plan and construct a gorgeous, functioning site without needing design or coding experience.
WordPress is also very scalable and can be used to create various types of websites. If you want to start a business and sell products online, you can also use WordPress to create an eCommerce site.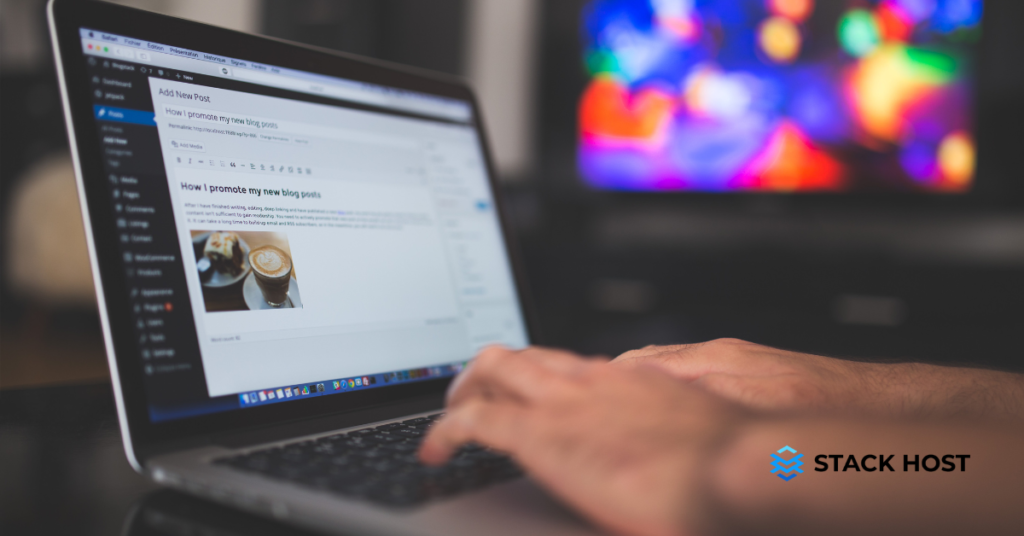 WordPress has many features that make it easy to manage your site and keep your content fresh and up-to-date. You can write posts, create pages, and manage your site's SEO settings to optimize your site for better search engine rankings.
WordPress also has robust security features that make it difficult for hackers to break into your site. These features, together with WordPress' extensive library of free and commercial plugins that expand its functionality, make it a powerful CMS.
WordPress Pros and Cons
WordPress is widely considered one of the world's best blogging and website-building platforms.
It has an extensive library of free and premium plugins that extend its functionality and make it easy to create a fully functional website.
The CMS is very secure and makes it easy to manage your site and keep your content fresh and up-to-date.
It also has great SEO (search engine optimization) features that make it easier to attract the right kind of traffic to your site.
However, WordPress isn't the right solution for everyone. It's not suitable for large eCommerce sites, as it isn't optimized for that heavy load.
And while it's easy to start with WordPress, if you want to take full advantage of its features, you may want to hire a developer or work with a Website Coach to do custom coding.
Is WordPress free?
Yes, the WordPress software is free and Open Source. But, it would be best if you had a web server to host WordPress on, and most of all, you will want a support team of experts on your side. This is what Stack Host provides.
We offer three levels of WordPress support.
General Support, which covers the basics of keeping WordPress running smoothly.
Anchor Support is an ideal plan to keep an expert logging into your website monthly for basic checkups. Anchor Support includes plugin updates, backup monitoring, and user management.
Full-Service support plan includes done-for-you website edits from our Full-Service support catalog and access to a Website Coach for training and guidance.
WordPress is one of the world's leading content management systems for websites and blogs. It's easy to use, even for those with little to no experience in website or design development. Its many features make it easy to manage your site and keep your content fresh and up-to-date.
There are many benefits to using WordPress to power your blog or website, and it's suitable for all skill levels and types of websites. If you want to start a business and sell products online, you can also use WordPress to create an eCommerce site. And while WordPress is free to download, you will have to pay for hosting if you want to use the self-hosted software.
We make professional small business web design at Stack Host, with fully designed sites available in minutes, managed WordPress hosting, affordable SEO, and customized support services with a Website Coach. So, what are you waiting for? Start your blog or business website right now with Stack Host.