Keeping website backups is not a luxury; it's a must! It doesn't matter how careful and meticulous you are with your data; if it's unencrypted, it's vulnerable. Unencrypted backups can be accidentally deleted, given out to hackers, get lost in a hard drive crash, etc. It's important to keep your data safe, so be sure to keep an eye on your backups.
Do you do the same for your website?
Technology is capable of incredible things, but it is also fallible. Nobody wants to risk losing all of their digital data in a flash. Consider the time and effort you put into developing your website. Isn't it a tremendous loss to lose what you've created? A website, on the other hand, is just as susceptible to threats as a computer.
One critical action you can take to secure your website is to invest in regular backups. That way, if anything awful happens, you won't have to start over. Simply restore your site from a previous backup.
What is a Website Backup service?
Depending on the sort of website platform you are working on, there are a variety of backup services for websites that you may choose from. Even though backups are often pre-installed, you should always double-check to ensure that they are activated. Website owners who use WordPress often find that installing a backup plugin provides them with a greater degree of control over their data storage. When the time comes, however, when you have to utilize your backup, it might be difficult to comprehend how to effectively restore your website.
The most reliable backup services provide more than one backup, and these website backups are stored off-site. This means that they are protected in a place that is not the same as the area where your website is hosted. There are backup services that provide automated cloud storage for backups that they have created. Some backup services originate from a built-in feature that provides users with the option to manually export data and save it as a backup.
How often you should back up your website?
Similar to how backups of computers should be performed on a regular basis, website backups should likewise be done often.
The best-case situation is when you back up your data either once per day or once per week, or roughly on the same schedule as you update your website. For instance, if you just publish one blog post each week and that's the only change you make to your website, then doing backups once per week should be plenty.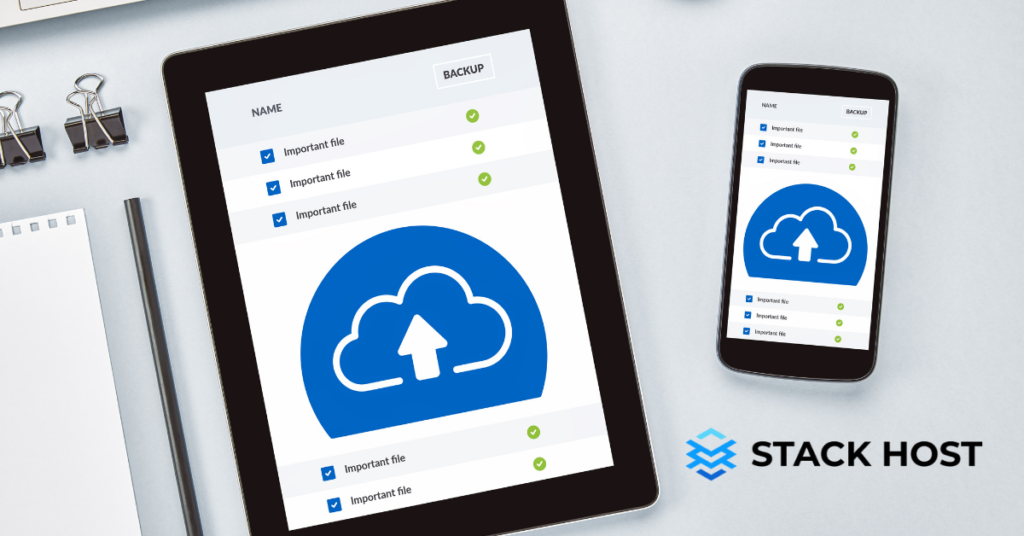 Daily website backups are a managed WordPress hosting industry standard; however, if your website is updated or processes customer data or orders during the day, you should consider doing several backups daily. This is especially important if your business sells products online.
How to backup any WordPress website?
Now that you're convinced of the need of backing up your website (which you should be), you need to know the how. The specifics of how to backup your website may vary depending on the service you choose. Here's a rundown of a few popular options.
WordPress users want to know which of the hundreds of WordPress backup plugins is the easiest to install and use for website backup.
UpdraftPlus, the most popular free WordPress backup plugin accessible online, is used by over 2 million websites. It may be used to build a full backup of your site, which you can then store in the cloud or save to your computer.
If you never want to worry about your website backups again, all Stack Host services include automated daily website backups with managed restores. In addition to daily cloud backups, we retain an additional daily offsite backup of your website. Stack Host provides you with two website backups of all your website's content, media, and design files.
How Can I backup my Shopify, Wix, or Squarespace Website?
Website platforms such as Shopify, Wix, or Squarespace all provide you the ability to back up certain data, such as content, but there are a few things you need to be aware of first. To begin, there is no such thing as a full backup of all content, media, and design files that can be performed only with the press of a button on certain platforms.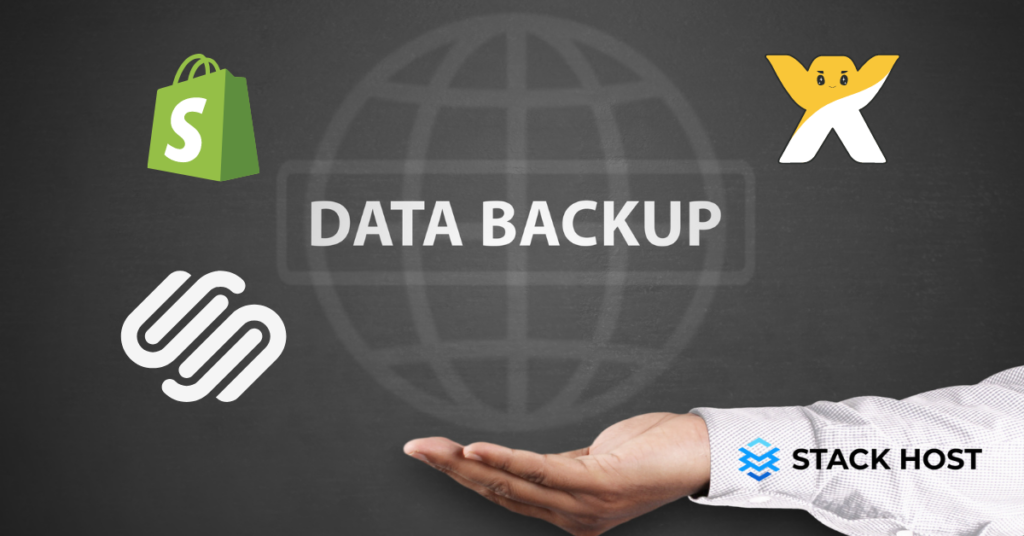 Your website cannot be migrated to another website hosting platform while it is hosted on one of these platforms. Customers will be able to save a copy of their website content in an XML or CSV file by using an export function that is available in the settings of each of the aforementioned platforms. This capability can be accessed in the platform's settings. If you wanted to migrate to WordPress, you could do so by importing that file into either a database or directly into the WordPress platform.
You are able to do this if you need to download a backup on Shopify, Wix, or Squarespace in order to migrate your website into WordPress; however, the export features on these platforms are somewhat limited.
Stack Host provides free migration assistance for clients migrating from any platform, including Shopify, Wix, or Squarespace. Contact us if you're ready to give WordPress a try, and we'll give you a free consultation and explain how we can assist with the migration process.
Stack Host Can Help With Website Backups
Stack Host offers all hosting plan customers fully automatic daily website backups and a second daily off-site backup. In addition to a double backup, we offer managed restores, meaning if something goes wrong and you don't know what to do, simply reach out to support, and they will bring your website back from the latest backup. With Stack Host, you can manually back up your website with one click in your site dashboard. To learn more about website backups and moving your website to Stack Host, book a call with a Website Coach today for a free consultation.