Small businesses must be agile and fast in today's digital world to compete with well-funded start-ups and big companies that dominate their niche markets. With more than half of all American adults using Google for all their searches, your small business must have well-thought-out content on its website so that customers can discover what they're searching for.
Creating excellent content is difficult, but employing tactics that help you generate good content regularly will be a game-changer for your business. In this article, we'll teach you how to start immediately.
What is Good Content?
If you're creating content for your small business, chances are you're not just churning out generic blog posts. You're probably creating content that engages your audience with the right mix of features and stories that entertain them and answer their questions. Suppose you want your content to be successful. In that case, it needs to be more than just a collection of informative pieces with a link at the bottom to promote your business. It needs to be written so your readers feel something when they read it, so they don't just see it as a sales pitch; your content should answer their questions and give them hope to take action.
When you create good content, you're communicating with your target audience in a way that elicits a response. Good content is also helpful for your readers, so they can take action and engage with your business.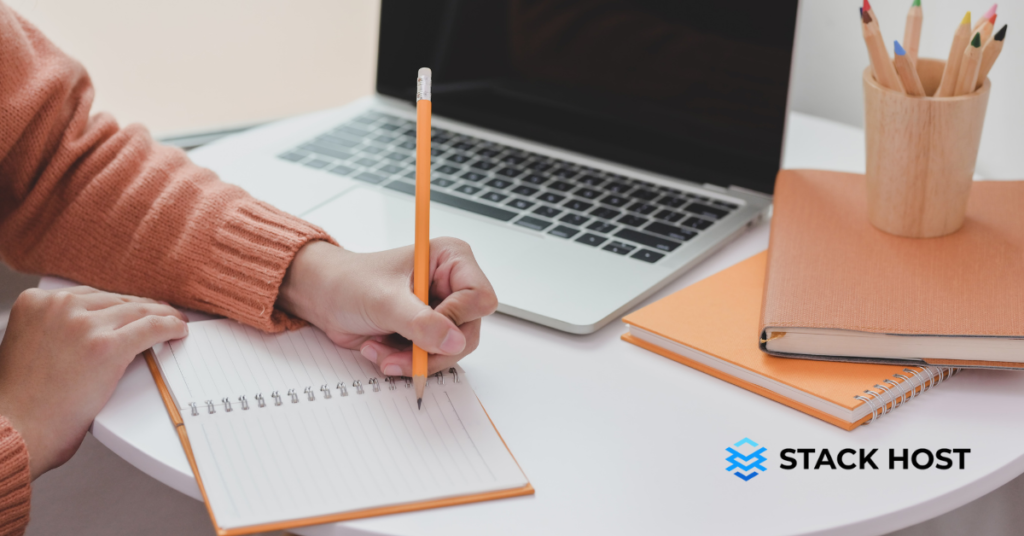 How Good Content Converts Visitors Into Customers
Suppose you're running a small business that relies on online sales to keep your doors open. In that case, you know you have to create great content that converts visitors into customers.
As the digital landscape becomes increasingly competitive, you must create content that delivers high-value, high-quality results to stand out from the crowd. To stand out, you must create content that serves a purpose and gives your readers an experience. That experience could be anything from learning something new to being entertained by a story or solving a problem.
How to Create Good Content For Your Small Business
Creating good content is easier said than done, so we've put together a checklist of proven strategies that will help you create quality content regularly.
Before you get started, take a moment to think about what you want to achieve with your content. What are you trying to solve? What problem do you want to solve with your content?
Define your target audience
With your target audience defined, you'll be able to create content that addresses the needs of your readers.
Write for the reader
A reader doesn't want to read a post; they want to read for the content. This means you must write for the reader, not your business.
Write for the funnel
Creating good content starts with creating content that fits in your content funnel. You'll want to aim for content encouraging the reader to take the next step with your business. Your call to action should feel natural to the reader.
Once you've got the basis of your content written, it's time to add features that will make your content even stronger.
Use images
Images are one of the most powerful features of your content.
Write a hook
A hook is a short sentence or phrase to hook your readers and direct their attention toward your call to action.
Use more than one hook
You can string more than one hook into a single piece of content, but make sure they're not interrupting each other so they don't confuse your readers.
Close with a CTA (Call To Action)
At the end of your piece of content, you want to close with a call to action, like signing up for a newsletter or clicking a link that will take your readers to a sales page or landing page.
Write Like You Are Talking With A Potential or Current Customer
Your small business is undoubtedly appealing to a specific audience, and you want to ensure you're writing to that audience. If you're not writing content that addresses the needs of your readers, they may leave your website and find content that appeals to their needs elsewhere.
And if your competitors are doing an excellent job at creating content that addresses the needs of your audience, then your business could suffer. So, when creating content for your small business, you must consider your readers' needs while incorporating your company culture and personality.
Writing Checklist: 4 Proven Strategies to Help You Write Good Content
Just as important as what you write the act of writing is like a muscle that requires conditioning. Here are some tip to putting your writing skill on autopilot.
1. Developing a writing routine
Routine is vital when it comes to creating content for your small business. A good rule of thumb is to write for 30 minutes at least 5 days per week, though sometimes more or less is ideal.
2. Write A Small Amount Everyday
Write in chunks of time. Set aside a few minutes each day to write and don't be tempted to break that time up with phone calls, social media or other distractions. It can be as easy as identify the questions your customers ask and writing them down.
3. Keep it fun!
Writing can be enjoyable when you make it so. Try writing about topics that interest you and that make you smile. You'll find that writing becomes easier once you start enjoying it!
4. Avoid repeating yourself
Another thing that you'll need to avoid when writing great content is the issue of repeating yourself. This is something that's often overlooked, but it can hugely impact your blog's success.
Creating great content is one of the best things you can do for your small business. It can boost your rankings in search results and increase traffic to your site. Plus, it's a great way to build relationships with potential clients and generate leads for sales. The best part is that it doesn't have to cost a fortune. In fact, with these strategies for creating good content, you can build your content strategy for free.